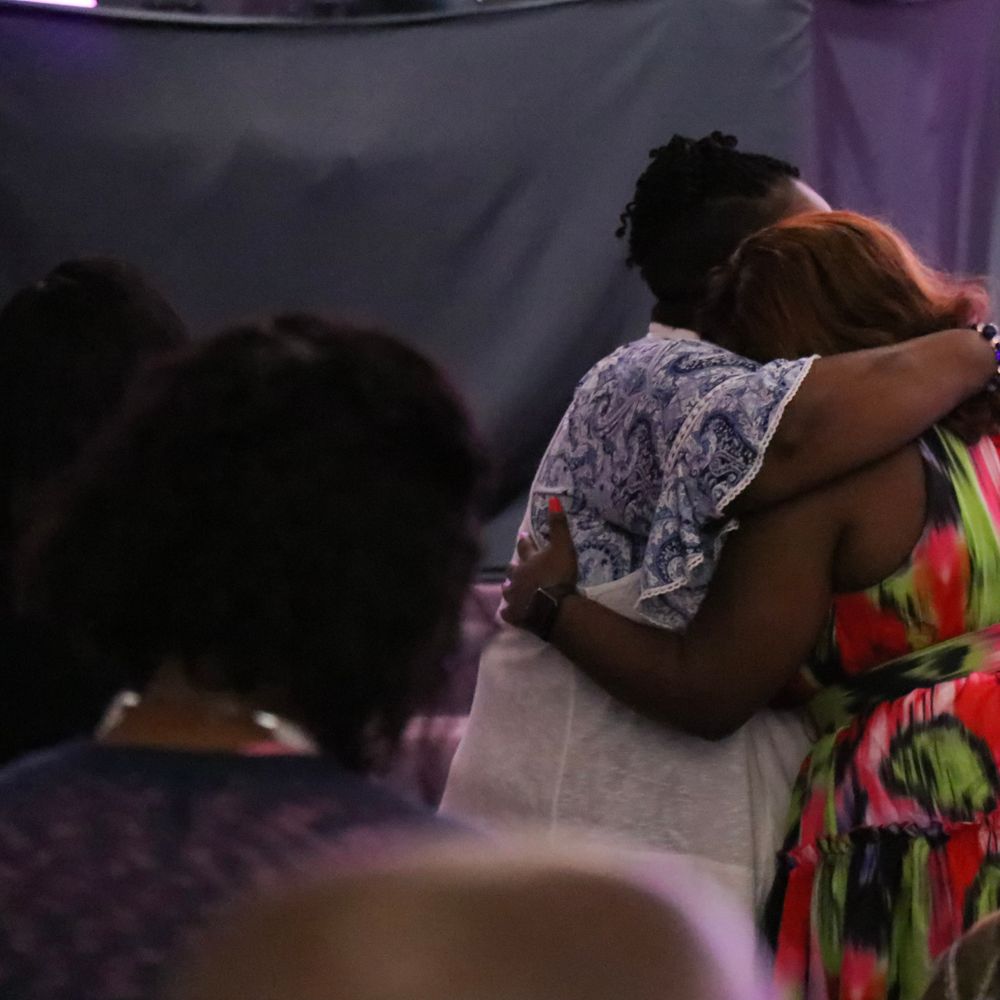 What To Expect
If you are visiting Kingdom Church International (KCI) you are our special guest!  Whether you've attended church your whole life or never stepped foot in one before, we know it's not easy visiting a church for the first time. You're not quite sure what to expect. You probably have a lot of questions. What does a service look like? How should I dress? What are the messages like? What's your music like? To answer these questions, we have highlighted some key information in this section, but the best way to get to know Kingdom Church International is to talk with the people here. Don't hesitate to strike up a conversation with our members, greeters, elders, Apostle, Rondie Goode or 1st Lady, Jennifer Goode, and learn more about our life of worship, fellowship, and service together.
WHAT TYPE OF CHURCH IS KCI?
KCI is a non-denominational church that welcomes everyone from different social, political and economic backgrounds and nationalities. It is an Apostolic house of vision that operates in the supernatural signs, miracles and wonders of Jesus Christ. Without a vision the people will perish (Prov. 29:18). When there IS vision we can fulfill the purposes of God and spread His Kingdom agenda throughout the earth. Expect to be thrusted into destiny and come face-to-face with purpose.
WHAT HAPPENS DURING CHURCH?
As you enter the church, our greeters will welcome you to the Kingdom! First time visitors will be asked to complete a visitor card and provided a welcome packet that includes a sermon recording and brochure to learn more about our church. Expect to be embraced, included and invited into our family.
WHAT ARE YOUR BELIEFS ABOUT GIVING?
KCI believes in the principle of sowing and reaping. Therefore, we are a 100% tithing congregation and honor God's invitation to bring our tithes into the storehouse. At our Corporate Worship services we provide a Tithing Vitamin; a short scripture-based inspirational message on the importance of giving in the Kingdom. If you are visiting with us, we do not expect you to put money in the offering.  We are here to serve you and pray that the service is a gift to you.
HOW SHOULD I DRESS?
We believe that God looks at the condition of your heart and not your clothes. It is important to us that you feel welcome and comfortable so that you can focus on the service and not what you're wearing! It's not uncommon to see people wearing jeans, t-shirts, and even shorts.  Others prefer to wear their "Sunday best," and that's fine too!   Expect to fit in no matter how you dress.
WHAT ARE THE MESSAGES LIKE?
Come expecting God to speak to your heart through sound, biblically-based teaching of the Word of God. At Kingdom Church International we believe that only the unadulterated truth of God's Word can transform lives. It is our mission to make disciples of the Lord Jesus through lovingly teaching, preaching and equipping people so they can manifest the Kingdom of God. Expect your life to never be the same!
WHAT ABOUT THE MUSIC?
At KCI we are free worshippers – meaning we freely lift our hands in reverence, kneel in worship, sing, dance, and praise the Lord in whatever way he lays on our hearts. Music/singing is just one of the many ways that we worship. Our Dance Team Ministry will worship the Lord as ministers of movement during worship services as well. We want to honor God in everything we do and that includes our worship. When you come to KCI you should expect vibrant and transformative worship and to experience God's presence like never before!
WHEN ARE YOUR SERVICES?
KCI offers three main services. Life Class is an opportunity to strengthen your faith, fellowship with other believers and gain valuable knowledge about the Word of God. These sessions challenge us to read God's word and explore how it relates to our everyday lives. At the Wednesday night bible study, we go deeper for a closer look at the Sunday's preaching text(s). One Wednesday per month, we enjoy a night of corporate prayer.
Life Class– Sundays at 9:00 AM
Sunday Worship– Sundays at 10:00 AM
Bible Study/Prayer– Wednesdays at 7:00 PM
DO YOU OFFER CHILDCARE OR SUNDAY SCHOOL?
Yes. Children are cherished at KCI and our teachers provide exceptional care during services.  We offer a nursery for infants (ages 0-3), Children's Church (ages 4-14) & Youth Ministry (ages 15-17). 
IS THE CHURCH HANDICAP ACCESSIBLE?
Yes. KCI is handicap accessible and offers handicap parking spaces near the front entrance. Our friendly hospitality staff will be happy to assist you to ensure that you are receiving our handicap accommodations.
WHERE SHOULD I PARK?
We have designated premium parking spots for our visitors that are only a few steps from our main entrance.
Worship services and events at KCI are recorded and sometimes photographed to document the vibrant life of our church. You are welcome to purchase a recording of the service at the media counter located in the lobby outside the sanctuary.